Drug Alert: CDSCO declares 49 drug samples as Not of Standard Quality; Details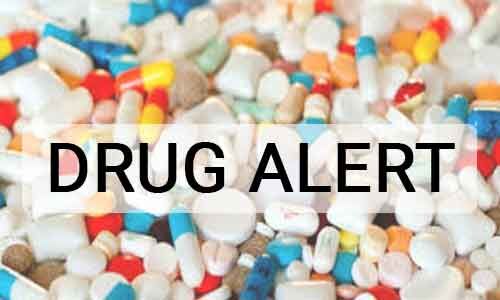 New Delhi: In its latest drug safety alert, the apex drug regulatory body, Central Drugs Standard Control Organization (CDSCO) recently flagged 49 medicine batches for failing to qualify a random drug sample test for the month of December. These drug samples including Lorvas SR Tablets manufactured by Torrent Pharma, Udiliv 300 Tablets by Abbott and others are declared as 'Not of Standard Quality' while 1 out of the 47 drug samples has been declared as 'Spurious'.
This came after analysis and test conducted by the CDSCO, Drugs Control Departments, on 1336 drug samples. Out of this, 1286 samples were found of Standard quality while 49 of them were declared as Not of Standard Quality (NSQ).
Notable drugmakers including Torrent Pharma, Abbott, Akums Drugs and Pharmaceuticals Ltd., Zee Labs and others are involved in manufacturing the drugs.
The drug samples tested failed due to the presence of Assay, Description, Particulate Matter & pH, Uniformity of Content & Dissolution, Dissolution, Related Substances, Description, pH, water content & Assay, Assay of Neomycin Sulphate, Polymixin-B Sulphate and others.
The samples collected were tested in four laboratories namely CDTL Mumbai, RDTL Chandigarh, CDL Kolkata, RDTL Guwahati., CDL Chennai.
List of Drugs, Medical Devices and Cosmetics declared as Not of Standard Quality/Spurious/Adulterated/Misbranded, for the month of December 2019 reads;
S.No.
Name of Drugs/medical device/cosmetics
Batch No./Date of Manufacture/Date of Expiry/Manufactured

By
Reason for failure
Drawn By
From
1.
Zobra Eye Ointment– 5g (Tobramycin Ophthalmic Ointment

U.S.P. 0.3% w/w)
B. No.: ZH17, Mfg date: 03/2019, Exp date: 02/2021,

Mfd by: M/s. Selvok Pharmaceutical Co., 147, G.I.D.C., Antalia, Bilimora- 396321(Gujarat).
Assay
CDSCO,

South Zone, Chennai
CDL,

Kolkata
2.
Diclofenac Sodium Injection I.P.
B. No.: I-18165,

Mfg date: 11/2018, Exp date: 10/2020,

Mfd by: M/s. Jackson Laboratories Pvt. Ltd., 22-24, Majitha Road, Bye Pass, Amritsar 143 001 (India) Punjab.
Description, Particulate Matter & pH
, CDSCO,

North Zone, Ghaziabad
CDL,

Kolkata
3.
Amoxycillin & Potassium Clavulanate Tablets I.P. 1000 mg
B. No.: BT 180322,

Mfg date: 05/2018, Exp date: 04/2020, Mfd by: M/s. Theon

Pharmaceuticals Ltd., Village Saini Majra, Tehsil Nalagarh, Distt. Solan (H.P.).
Uniformity of Content & Dissolution
CDSCO,

North Zone, Ghaziabad
CDL,

Kolkata
4.
Delisprin 75 (Aspirin Delayed-Release Tablets U.S.P. 75 mg)
B. No.: M107M018,

Mfg date: 12/2018, Exp date: 05/2020, Mfd by: M/s. Aristo

Pharmaceuticals Pvt. Ltd., #Plot No. 208, New Industrial Area No.-2, Mandideep, Dist. Raisen (M.P.).
Dissolution
CDSCO,

East Zone, Kolkata
CDL,

Kolkata
5.
Amlor - 2.5 (Amlodipine Besylate Tablets I.P.)
B. No.: KN19001,

Mfg date: 01/2019, Exp date: 12/2020, Mfd by: M/s. Ortin

Laboratories Ltd., 275 & 278 (Part) I.D.A,

Pashamilaram-502307, Sanga Reddy Dist, T.S., India. (Telangana).
Related Substances
CDSCO,

East Zone, Kolkata
CDL,

Kolkata
6.
Enbilol (Nebivolol Hydrochloride Tablets

I.P. 5 mg)
B. No.: MT190877,

Mfg date: 06/2019, Exp date: 05/2021, Mfd by: M/s. Mascot

Health Series (P) Ltd., Plot No. 79, 80, Sec-6A,

IIE, SIDCUL Haridwar- 249403 (Uttarakhand).
Dissolution
CDSCO,

East Zone, Kolkata
CDL,

Kolkata
7.
Regunac-50 (Diclofenac Gastro Resistant Tablets I.P.

50 mg)
B. No.: FZ57B801,

Mfg date: 02/2018, Exp date: 01/2021, Mfd by: M/s. Zim

Laboratories Limited, B - 21/22, MIDC,

Kalmeshwar – 441 501, District - Nagpur, Maharashtra.
Description
CDSCO,

East Zone, Kolkata
CDL,

Kolkata
8.
CEFIXIME IP (COMPACTED)
B. No.: CFEC190215,

Mfg date: 06/2019, Exp date: 05/2022,

Mfd by: M/s.Covalent Laboratories Pvt Ltd, Survey No. 374, Gundla Machnoor Village, Hathnoor Mandal,

Sanga Reddy, (Dist)- 502296, Telangana.
pH, water content & Assay
CDSCO,

Zonal Office, Hyderabad
CDL,

Chennai
9.
CLOXACILLIN CAPSULES IP 250 mg
B. No.: MBC-18017,

Mfg date: 04/2018, Exp date: 03/2020, Mfd by: M/s.Maxmed Lifesciences Pvt. Ltd, Plot No. 54, Sector IIDC, SIDCUL,

Rudrapur (Uttarakhand).
DESCRIPTION AND IDENTIFICATION
CDSCO,

South Zone Chennai
CDL,

Chennai
10.
Ursodeoxycholic Acid

Tablets IP 300 mg ( UDILIV 300 TABLETS)
B. No.: 010924D7,

Mfg date: 01/2019, Exp date: 01/2021,

Mfd by: M/s. Abbott India Limited, L 18/19, Verna Industrial Area, Verna, Salcette, Goa-

403722.
Identification
Drugs

Control Office
RDTL,

Chandigarh
11.
Dabigatran Etexilate Mesilate Capsules ( DABROUTE 110 MG CAPSULES)
B. No.: SC-3115,

Mfg date: 03/2019, Exp date: 02/2021, Mfd by: M/s. Sunvet Healthcare Village

Shambhuwala, Nahan, Paonta Road, Distt.Sirmour (H.P).
Assay
CDSCO,

Sub-Zone, Baddi, Himachal Pradesh.
RDTL,

Chandigarh
12.
Azithromycin Tablets IP (RZITH-250 TABLETS)
B. No.: NT-18899,

Mfg date: 02/2019, Exp date: 01/2021, Mfd by: M/s.

H.L.Healthcare Pvt. Ltd. Plot No.25, Ind. Area, Phase-II, Gagret- 177201 (H.P.).
Assay
CDSCO,

Sub-Zone, Baddi, Himachal Pradesh.
RDTL,

Chandigarh
13.
Indapamide SR Tablets 1.5 mg (LORVAS SR TABLETS)
B. No.: CX23F011,

Mfg date: 06/2019, Exp date: 05/2024,

Mfd by: M/s. TORRENT PHARMACEUTICALS LTD. Baddi 173205,

Dist.Solan (H.P), INDIA.


Dissolution
CDSCO,

Sub-Zone, Baddi, Himachal Pradesh.
RDTL,

Chandigarh
14.
Domperidone Tablets IP 10 mg (DOMIDON- 10 TABLETS)
B. No.: T-19066,

Mfg date: 03/2019, Exp date: 02/2021,

Mfd by: M/s. Jackson Laboratories Pvt. Ltd. 22-24, Majitha Road, Bye Pass, Amritsar- 143001 (Punjab) India.
Identification A.
CDSCO

North Zone Ghaziabad
RDTL,

Chandigarh
15.
PRE AND PROBIOTIC CAPSULES-DS
B. No.: UPPC-1808, Mfg date: 11/2018, Exp date: 04/2020,

Mfd by: M/s. Heal (India) Laboratories Pvt. Ltd.

No. 197/1,

Periyapalayam Road, Manjankaranai-601102, Tamilnadu.
Identification and Assay of Streptococcus faecalis T-110 JPC, Clostridium butyricum TO-A, Bacillus mesentericus TO- A JPC,

Lactobacillus

sporogenes.
CDSCO

North Zone, Ghaziabad
RDTL,

Chandigarh
16.
PRE AND PROBIOTIC CAPSULES-DS
B. No.: UPPC-1907, Mfg date: 03/2019, Exp date: 08/2020,

Mfd by: M/s. Heal (India) Laboratories Pvt. Ltd.

No. 197/1,

Periyapalayam Road, Manjankaranai-601102, Tamilnadu.
Identification and Assay of Streptococcus faecalis T-110 JPC, Clostridium butyricum TO-A, Bacillus mesentericus TO- A JPC,

Lactobacillus

sporogenes.
CDSCO

North Zone Ghaziabad
RDTL,

Chandigarh
17.
ERYTHROMYCIN STEARATE TABLETS IP 250 MG
B. No.: GPT004, Mfg date: 10/2018, Exp date: 09/2020,

Mfd by: M/s. OMEGA PHARMA Khasra No. 482, Village Saliyar, Roorkee-247667, Distt. Haridwar, Uttrakhand.
Dissolution
CDSCO

North Zone, Ghaziabad.
RDTL,

Chandigarh
18.
Calcitriol, Methylcobalamin, Folic Acid, Boron, Calcium Carbonate, Omega-3- Fatty Acids (EPA+DHA) Softgel Capsules ( 3G MAX SOFTGEL

CAPSULES).
B. No.: ALD9075A, Mfg date: 03/2019, Exp date: 02/2021, Mfd by: M/s. Amster

Labs Vill. Saraj Majra Gujjran, Near Toll-Tax, Baddi-173205 (HP).
Assay of Folic Acid.
Drugs Control Office, H.P.
RDTL,

Chandigarh
19.
PANTOPRAZOLE SODIUM STERILE
B. No.: APSS18004, Mfg date: 09/2018, Exp date: 08/2021,

Mfd by: M/s. Rajasthan Antibiotics Limited, A- 619 & 630, Indl. Area. Bhiwadi-301019 (Rajasthan)-India
Assay
CDSCO,

Sub-Zone, Baddi.
RDTL,

Chandigarh
20.
Fexofenadine Hydrochloride Tablets IP 180 mg (MEDROFEX-180 TABLETS)
B. No.: SPT190012A,

Mfg date: 01/2019, Exp date: 12/2020, Mfd by: M/s. SALUS

PHARMACEUTICALS

480/211, Harraipur, PO Gurumajra, Teh. Baddi, Distt. Solan (H.P.)- 173205.
Dissolution
CDSCO,

Sub-Zone, Baddi.
RDTL,

Chandigarh
21.
NEOMYCIN SULPHATE, POLYMIXIN-B SULPHATE AND BACITRACIN ZINC POWDER
B. No.: GLEP-181020,

Mfg date: 10/2018, Exp date:,09/2020,

Mfd by: M/s. Grampus Laboratories Johron, Industrial. Area, Kala Amb.Distt.Sirmour (H.P.). 173030.
Assay of Neomycin Sulphate, Polymixin-B Sulphate.
CDSCO

North Zone, Ghaziabad
RDTL,

Chandigarh
22.
Lactulose Oral Solution USP (LACTOLOOK SOLUTION)
B. No.: S-11366,

Mfg date: 04/2019, Exp date: 03/2021, Mfd by: M/s. Montek

Biopharma 45, Himuda Ind. Area Bhatolikalan, Baddi Dist. Solan (H.P.).
Assay
CDSCO

North Zone, Ghaziabad
RDTL,

Chandigarh
23.
Ferrous Ascorbate, Folic Acid and Mecobalamin Suspension (FERIKIND-M SUSPENSION
B. No.: A6APS006, Mfg date: 03/2019, Exp date: 08/2020, Mfd by: M/s. Akums Drugs &

Pharmaceuticals Ltd. 22, Sector-6A, I.I.E.,

SIDCUL, Haridwar- 249403 (Uttarakhand).
Assay of Folic Acid
CDSCO

North Zone, Ghaziabad
RDTL,

Chandigarh
24.
Diclofenac Gel IP
B. No.: 266,

Mfg date: 01/2019, Exp date: 12/2020,

Mfd by: M/s. Maxchem Pharmaceuticals (P) Ltd. Plot No.22, Sec-3, IIE, Pantnagar, Rudrapur, Distt. US

Nagar-263153 (Uttarakhand).
Related Substances
CDSCO

North Zone, Ghaziabad
RDTL,

Chandigarh
25.
Dried Aluminium Hydroxide, Magnesium Hydroxide and Simethicone Suspension ( DIZER MPS)
B. No.: SL-383,

Mfg date: 04/2019, Exp date: 03/2021,

Mfd by: M/s. Sridhara Lifesciences Pvt.

Ltd.Khasra No. 285, Sisona, Bhagwanpur,

Roorkee, Distt. Haridwar (Uttarakhand).
pH
CDSCO,

Sub-Zone, Baddi.
RDTL,

Chandigarh
26.
Isosorbide Mononitrate Tablets IP (ISO-10 TABLETS)
B. No.: STN-181818,

Mfg date: 03/2019, Exp date: 02/2021, Mfd by: M/s. Terrace Pharmaceuticals (P)

Ltd. 3.B (a), Phase-III,

Industrial Area, Sansarpur Terrace, Distt. Kangra (H.P)-

176501.
Description
Drugs Control Office H.P.
RDTL,

Chandigarh
27.
Nitroglycerin Controlled-Release Tablets ( NITROMED- CR 2.6 TABLETS)
B. No.: CRT-190409,

Mfg date: 04/2019, Exp date: 03/2021, Mfd by: M/s. Civron Pharmaceuticals 13,

Industrial Area, Phase- III, Sansarpur-Terrace, Distt. Kangra (H.P).
Assay
CDSCO,

Sub-Zone, Baddi.
RDTL,

Chandigarh
28.
Nitroglycerin Controlled-Release Tablet (NITROMED- CR 6.4 TABLETS)
B. No.: CRT-190618,

Mfg date: 06/2019, Exp date: 05/2021, Mfd by: M/s. Civron Pharmaceuticals 13,

Industrial Area, Phase- III, Sansarpur-Terrace, Distt. Kangra (H.P).
Assay
CDSCO,

Sub-Zone, Baddi
RDTL,

Chandigarh
29.
Ciprofloxacin Tablets

I.P. 500mg. (CIPJOHN-500)
B. No.: HTN813D, Mfg date: 04/2018, Exp date: 03/2021,

Mfd by: M/s. Himalaya Meditek Pvt. Ltd. Plot No. 35 & 36,

Pharmacity, Selaqui, Industrial Area, Dehradun-248197

(Uttarakhand).
Dissolution
Drugs Controller Department Arunachal Pradesh
RDTL,

Guwahati
30.
Cefadroxil Tablets I.P. 500mg. (Cedoxil-500)
B. No.: T-16549,

Mfg date: 03/2018, Exp date: 02/2020,

Mfd by: M/s. Jackson Laboratories Pvt. Ltd., Bye Pass, Majitha Road, Amritsar-143004 (Punjab).
Dissolution
Drugs Controller Department Arunachal Pradesh
RDTL,

Guwahati
31.
Cefuroxime Axetil Tablets I.P. 500mg. (Amytum-500)
B. No.: C903701T,

Mfg date: 03/2019, Exp date: 02/2021, Mfd by: M/s. Nikvin

Healthcare (I) Pvt. Ltd. Baddi, Barotiwala Road, Behind Govt. Timber Depot, Vill-Katha, H.P.- 173205.
Dissolution
Drugs Controller Department Tripura
RDTL,

Guwahati
32.
Zinc Sulphate

Dispersible Tablets I.P.
B. No.: ZN-S003, Mfg date: 04/2019,

Exp date: 03/2021, Mfd by: M/s.Cyano

Pharma (P) Ltd. 115-C,

Indl. Estate, Plolo ground Indore-452015.
Disintegration
Drugs

Controller Department Arunachal Pradesh
RDTL, Guwahati
33.
Ondansetron Hydrochloride Tablets

I.P. 4 mg. (Emigo 4)
B. No.: ZLC1AQ8004, Mfg date: 08/2018,

Exp date: 07/2021,

Mfd by: M/s. Zuventus Healthcare Ltd., 5119, Oberoi Garden Estate, D-wing, Candivali, Andheri(E), Mumbai-

400072.
Dissolution
Drugs Controller Department Meghalaya
RDTL,

Guwahati
34.
Calcium with Vitamin D3 Tablets
B. No.: TAK8048AL, Mfg date: 04/2018, Exp date: 03/2020,

Mfd by: M/s. Hindustan Laboratories Plot No. 5- 9, Survey No.-38/2, Aliyali, Palghar (W), Maharashtra-401404.
Assay of Vitamin D3
Drugs Controller Department Assam
RDTL,

Guwahati
35.
Calcium with Vitamin D3 Tablets
B. No.: TAK8162AL, Mfg date: 06/2018,

Exp date: 05/2020,

Mfd by: M/s. Hindustan Laboratories Plot No. 5- 9, Survey No.-38/2, Aliyali, Palghar (W),

Maharashtra-401404.
Assay of Vitamin D3
Drugs Controller Department Assam
RDTL,

Guwahati
36.
Calcium with Vitamin D3 Tablets
B. No.: TAK8137AL, Mfg date: 06/2018, Exp date: 05/2020,

Mfd by: M/s. Hindustan Laboratories Plot No. 5- 9, Survey No.- 38/2, Aliyali, Palghar (W), Maharashtra -401404.
Assay of Vitamin D3
Drugs Controller Department Assam
RDTL,

Guwahati
37.
Azithromycin Tablets

I.P. 500 mg (Zolid 500)
B. No.: RAL-048, Mfg date: 06/2018, Exp date: 05/2020,

Mfd by: M/s.Ronak Life Care Pvt. Ltd. R.S. No. 41 (Part) Vill- Rajpur, TA. & Dist- Patan - 384265, Ahmedabad.
Dissolution
Drugs Controller Department, Mizoram
RDTL,

Guwahati
38.
Rabeprazole Sodium Tablets I.P. (Rebz-20)
B. No.: DVTE679B, Mfg date: 06/2018, Exp date: 05/2020,

Mfd by: M/s. Digital Vision 176, Mauza Ogli Nahan Road, Kala-Amb, Dist-Sirmour, H.P. –

173030.
Dissolution
Drugs Controller

Department Assam
RDTL,

Guwahati
39.
Telmisartan Tablets

I.P. 40 mg.
B. No.: TMA1001, Mfg dt: 02/2019, Exp dt: 01/2021,

Mfd by: M/s. Sai Mirra Innopharm Pvt. Ltd. 288 & 299, SIDCO Estate, Ambattur, Chennai- 600098.
Dissolution
Drugs Controller Department Arunachal Pradesh
RDTL,

Guwahati
40.
Paracetamol Tablets

I.P. 500mg. (Asmol- 500)
B. No.: T-18043,

Mfg date: 05/2018, Exp date: 04/2020, Mfd by: M/s. Parth

Orgichem Pvt. Ltd., Plot No.-G-365, M.G. Road,

Industrial Area, Hapur (U.P).
Dissolution
Drugs Controller Department, Manipur
RDTL,

Guwahati
41.
Rebeprazole Sodium Tablets I.P. (YDZOLE 20)
B. No.: TPT-0203,

Mfg date: 10/2018, Exp date: 09/2020, Mfd by: M/s. Tanpal

Pharmaceuticals D-12- 13, Focal Point Nabha- 147201 (Punjab).
Dissolution
Drugs Controller Department, Nagaland
RDTL,

Guwahati
42.
Nimesulide Tablets 100 mg
B. No.: NP17016,

Mfg date: 09/2017, Exp date: 08/2020,

Mfd by: M/s. Navketan Pharma Pvt. Ltd. F-106, MIDC, Waluj, Aurangabad-431136 (Maharashtra).
Disintegration
Drugs Controller Department Arunachal Pradesh
RDTL,

Guwahati
43.
Etofylline & Theophylline Tablets IP
B. No.: BN9002,

Mfg date: 04/2019, Exp date:,03/2022,

Mfd by: M/s. Halewood Laboratories Pvt. Ltd., 319, Phase-II, G.I.D.C.,

Vatva, Ahmedabad.
Disintegration
CDSCO,

South Zone, Chennai
CDTL,

Mumbai
44.
Acetaminophen 500 mg soft gelatin Capsules
B. No.: M19AZ012,

Mfg date: 06/2019, Exp date: 05/2021, Mfd by: M/s. Medgel Pvt. Ltd., 19 & 20,

Special Economic Zone,

Pharma Zone, Phase-II, Sector-III, Pithampur, Dist.-Dhar (M.P)-

454775.
Dissolution
CDSCO,

Sub Zone, Indore
CDTL,

Mumbai
45.
Montelukast Sudium & Levocetirizine Hydrochloride Tablets I.P.
B. No.: 419-11B,

Mfg date: 01/2018, Exp date: 12/2020, Mfd by: M/s. Zee

Laboratories Limited, Behind 47, Industrial Area, Poanta Sahib-

173025 (Punjab).
Dissolution of Montelukast Sodium
CDSCO,

Sub Zone, Indore
CDTL,

Mumbai
46.
Norfloxacin Tablets IP 400 mg
B. No.: T8422,

Mfg date: 08/2018, Exp date: 07/2020, Mfd by: M/s. Zest

Pharma, Plot No. 275, Sector F, Sanwer Road, Indore (M.P.) 452015.
Dissolution
CDSCO,

Sub Zone, Indore
CDTL,

Mumbai
47.
Zinco (Zinc Sulphate Dispersible Tablets IP)
B. No.: T-20152,

Mfg date: 08/2019, Exp date: 07/2021,

Mfd by: M/s. Jackson Laboratories Pvt. Ltd., 22-24, Majitha Road, Bye Pass, Amritsar- 143001.
Disintegration
CDSCO,

West Zone, Mumbai
CDTL,

Mumbai
Also Read: CDSCO declares 37 drug samples including Ibuprofen, Vitamin B-Complex as Not of Standard Quality Farhat Nasim joined Medical Dialogue an Editor for the Business Section in 2017. She Covers all the updates in the Pharmaceutical field, Policy, Insurance, Business Healthcare, Medical News, Health News, Pharma News, Healthcare and Investment. She is a graduate of St.Xavier's College Ranchi. She can be contacted at editorial@medicaldialogues.in Contact no. 011-43720751 To know about our editorial team click here