DoP rejects Geltec plea to review price of Ibuprofen Capsule fixed by NPPA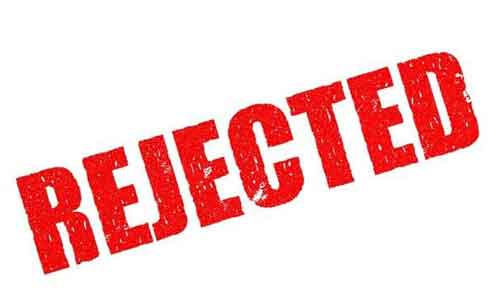 New Delhi: In a major setback to drugmaker Geltec Private Limited, the Department of Pharmaceuticals (DoP) has junked its review petition against the National Pharmaceutical Pricing Authority (NPPA) revising the ceiling price of Ibuprofen Capsule 400mg.
Ibuprofen is used to relieve pain from various conditions such as headache, dental pain, menstrual cramps, muscle aches, or arthritis. It is also used to reduce fever and to relieve minor aches and pain due to the common cold or flu. The formulation is a nonsteroidal anti-inflammatory drug (NSAID).
The primary issue of the plea was the price fixation of Ibuprofen Capsule 400mg by NPPA under the provisions of Para 4, 6 and 16 of the Drug Price Control Order (DPCO) in 2017
Challenging NPPA's decision of the price fixation, Geltec contended that NPPA wrongly directed the firm to follow the ceiling price of Ibuprofen 400mg capsules as notified by the authority on 24.5.2017.
The pharma firm raised contentions on the price fixation method applied by NPPA stating that as per calculation of ceiling price of Ibuprofen Capsules, the NPPA considered formulations which are not available in the domestic Indian market, namely, Fenlong 400mg Capsules and Brufen Softra 400mg Capsules, Geltec added.
The drugmaker, finally submitted that NPPA should fix the ceiling price for Ibuprofen 400mg Soft Gelatin Capsules as per the provisions of para 4 and 15 of the DPCO only after considering the formulations available in the market.
Responding to the contentions, NPPA stated that the ceiling price fixed by the NPPA via its order dated 29.03.2019 is based on WPI implementation under para 16 of the DPCO. Therefore, the issue raised by Geltec has to be examined in this context.
After hearing both the parties, the DoP noted that as per para 31 of the DPCO, any person aggrieved by any notification issued or order made under paragraph 4, 5 and 6 of the DPCO, may apply to the Government for a review of the notification or order.
The court while rejecting the review application held;



In the instant case, the review application has been filed against the NPPA's price notification issued under para 16 of the DPCO, revising the ceiling prices of scheduled formulations as per the annual wholesale price index (WPI) for preceding calendar year on or before 1st April of every year and notify the same on the 1st April every year. Therefore, the review application against the said notification is not sustainable and deserves to be rejected.



The DoP added;



The present review application is not sustainable and hence stands rejected.



Also Read: DOP junks Geltec plea against NPPA decision on retail price of Ibuprofen Soft Gelatin Capsules